From the "Manage Activations" panel you can manage the already generated activation codes and view all devices that your customers have registered for each activation code.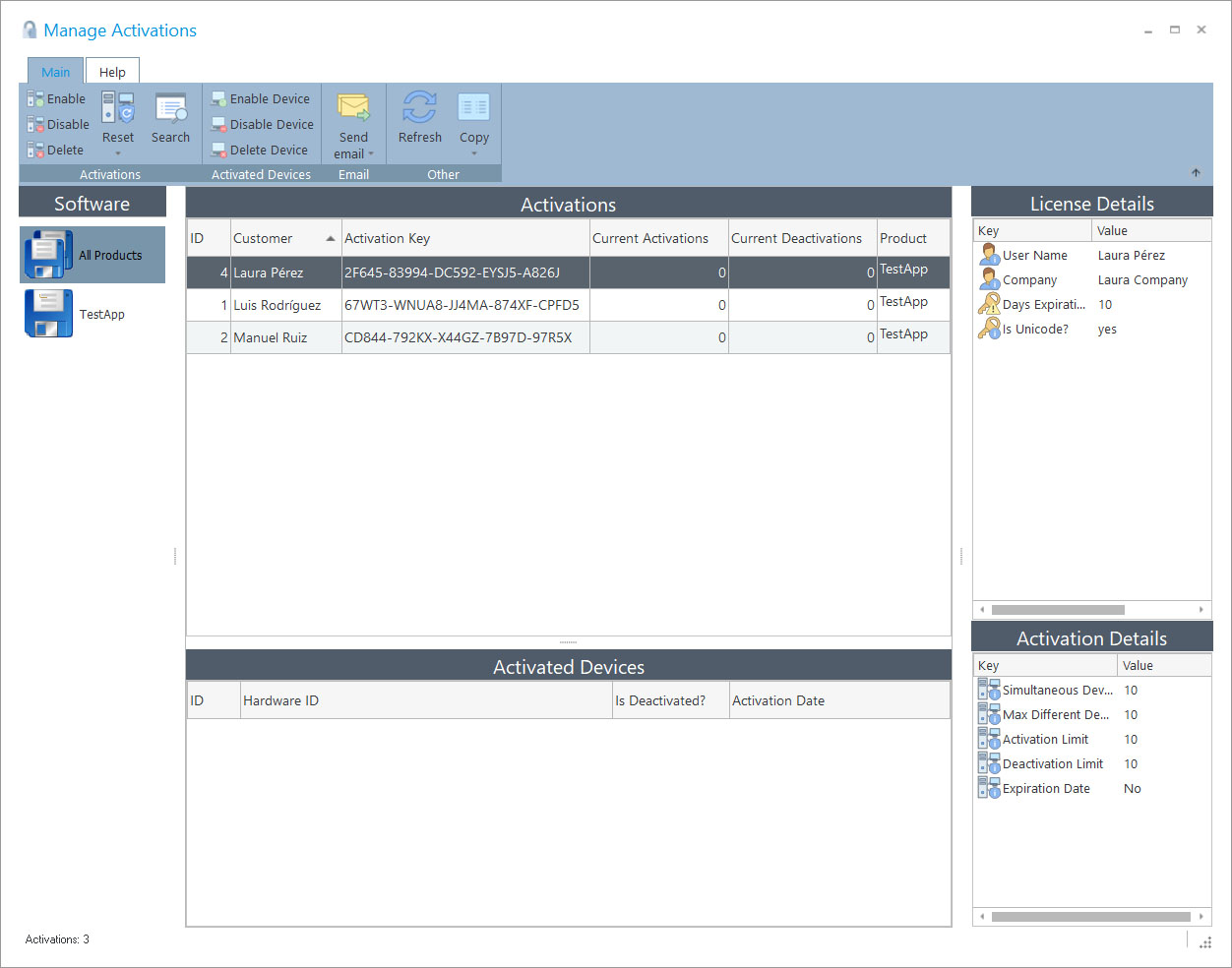 From this panel, you can edit the "License Details" associated to each activation key and also change the "Activation Details" in case that you need it for specific reasons. In case that you modify the "License Details" and/or "Activation Details" the upcoming activated devices for a given activation code will use the new settings. You can edit each field by double-clicking on it.
Activations panel
This panel shows all the generated activation keys for each software. Each activation code is associated to an order, which also contains the license restrictions that you chosed when the activation code was created. When the customer is going to activate your application with a given activation code, the license generator application (which is called by the PHP module in your website) will generate a new license locked to the customer's PC and also with the license restrictions that are associated with the specific activation code.
If you require to invalidate or temporally disable an activation key, you can right-click on the specific activation key and select "Disable Activation". You can later enable it again by selecting the option "Enable Activation" on the selected activation key.
Activated Devices panel
This panel shows all associated devices for a selected activation key. You can view all the devices that a specific customer has activated for a given activation code.